Twist hairstyles are an excellent alternative to the African braids. In comparison to braided hair, twisted braids hairstyles for natural hair have one very obvious benefit – they are much faster and way easier to create. For those beginners who just started their way in hair styling, twists would be the greatest way to start.
Twists are one of the most popular hairstyles for natural hair, and they provide a whole lot of merits: protectiveness towards your natural hair, the length retention, and a perfect base for many versatile hair options. Twist hairstyles are very different in their type and caliber (for instance, there are loose twists compared to flat twists, which are plaited very closet to the scalp in cornrows fashion). There are a lot of other types of twists: Havana twists, Senegalese twists, kinky twists, and Marley twists.
1. Chunky flat twist bun
So, which type and size would you want to choose? And how would you like to style them? We believe that you will find definite answers to these questions after you read our article and see the pictures of all these different twist styles for natural haiir.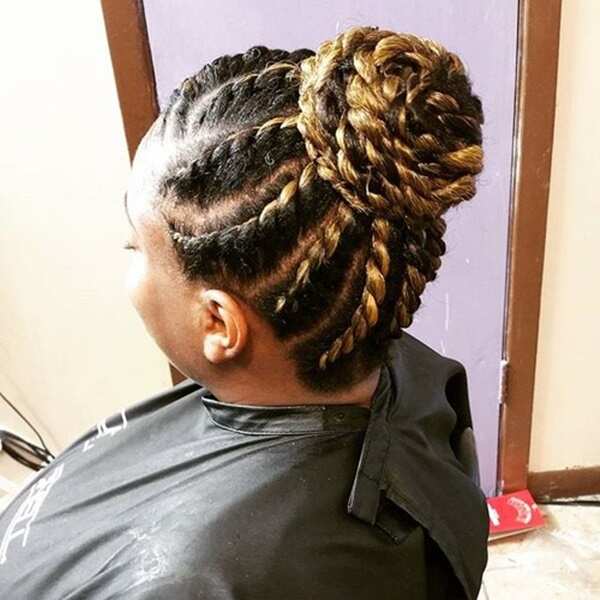 2. Versatile twists with braids
We have mentioned that twists and braids are completely different choices, but this does not mean you can not combine them. Braids will help you elevate your look and make it modern, cool, and fierce. Cornrows will be a perfect choice for those people who would like a hairstyle that lasts long. Besides, the long twists are very versatile for different kinds of hair options, such as updos, Mohawks, and buns.